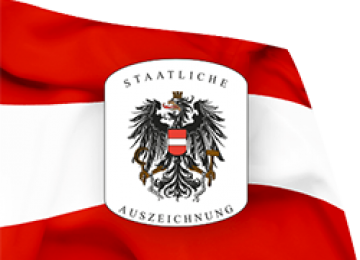 2010
October 14th, 2010; The Republic of Austria awarded the National Coat of Arms to Raiffeisen Informatik
2010
The National Coat of Arms had been given for the outstanding performance developing Austriaís status as a business location. Two projects shall be exemplary: the installation and operation of the Austrian road toll system as well as the service for digital postal delivery including digital signature.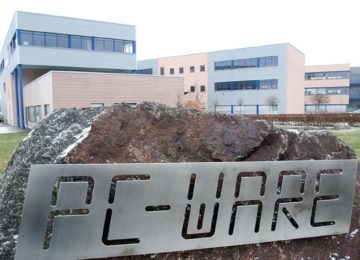 2010
R-IT took over PC Ware, a German software distributer located in Leipzig with more than 30 representative offices around the globe
2010
PC Ware core business was software sales and license management but also IT services. After a short phase of portfolio consolidation, the companies brand changed to COMPAREX. The goal was to improve R-ITs portfolio for all international acting customers. COMPAREX has been sold in 2018.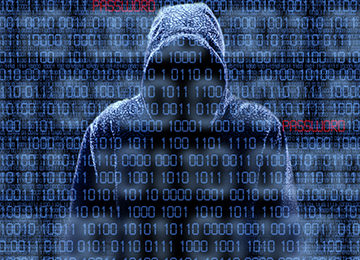 2010
R-IT got certified as Austriaís first private computer emergency response team (CERT) and gained membership on an elitist list of companies like Google, Microsoft or Oracle (e.g.)
2010
R-IT was an early adopter within the security network FIRST where 200 more teams joined. Within this network the security experts of R-IT get the leading advantage to react to security threats in time.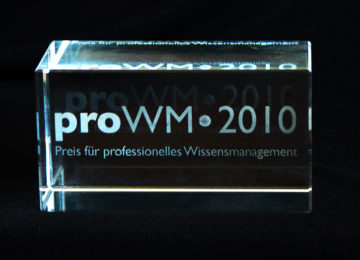 2011
R-IT claimed the award for "proWM". This award for knowledge management has been given the first time.
2011
R-IT came out ahead from 17 contenders as the jury assigned the price to Austria. Their appraisal of results included if the knowledge management efforts of the company includes interaction between corporate organization, technical functionality and human being.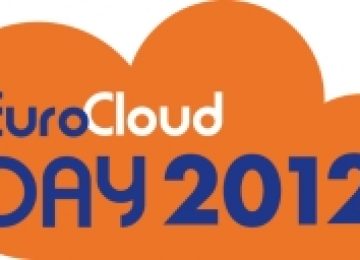 2012
Cloud Computing was one of the innovative topics in this decade. As a fast mover in this technology R-IT developed a high secure cloud infrastructure for banking. 2012 the Euro Cloud Awards honored this participation
2012
In May 2012 R-ITs service "Premium Business Cloud" ranked 3rd place in the category "Best Cloud Service" on the Austrian Euro Cloud Day.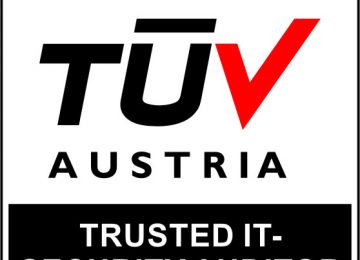 2011
R-ITs Security Competence Center got authorized to do Security Audits based on TÜV ASUTRIA standards
2011
Trusted IT Security Auditors (TSA) certified members of the Security Competence Center can do security analysis and security penetration tests on critical service infrastructure. They simulate cyber threats like real attackers adapted from the TÜV best practice methods.
2012
Increasing the cooperation with Raiffeisen Bank International a big outsourcing project has been launched.
2012
In line with the move in to the new office building "The Wave", RBI handed over their development and testing stages of their core-banking systems to R-IT. Parallel more than 150 employees of RBI joined R-IT to strengthen the IT competence and increase the economic synergy potentials.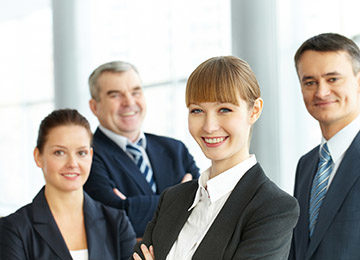 2013
That year R-IT got awarded 3rd time for "Investor in people" (IIP).
2013
The international certificate provides objective evidence that human resource development has a high relevance in R-ITs corporate culture. Only 10 companies in Austria earned this certificate.
2014
The cooperation with RBI reached the next level. RBI branch office Hong Kong joined R-ITs mobile device management service.
2014
Despite the time lag of 6 hours, the project team accepted the challenge and delivered a high secure and multi-functional mobile device management service including mailing, calendar, task management, and file attachments. In addition, the service contained a secure intranet access.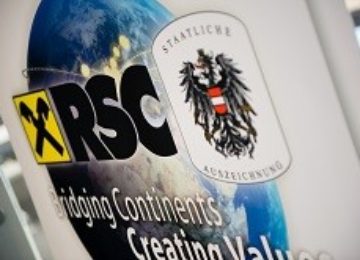 2016
Raiffeisen Service Center (RSC) out tasked their business for payment transactions to Bratislava / Slovakia. R-IT runs the IT Infrastructure.
2016
RSC the specialist for back office services is a subsidiary company from RBI and RLB. To optimize their business for treasury-, bond- and payment management they started a nearshoring project with Tatra Banka at Bratislava. R-IT supported this project with workplace and network infrastructure as well.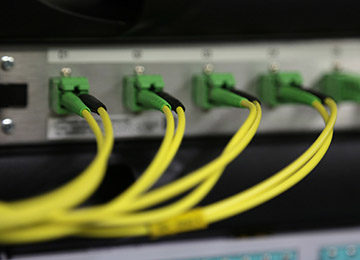 2017
Beginning of 2017 Raiffeisen Informatik acquired the business unit "raivan" (Raiffeisen value added network) of Raiffeisen e-force Ltd.
2017
In addition to employees all customers and supplier contracts were taken over. "raivan" – an abbreviation for Raiffeisen value added network – emerged from countrywide network integration of all Austrian Raiffeisen banks. Today the raivan-network serves with approximately 1,500 highly secured network nodes almost 50 customers all around Austria, e.g. Raiffeisen Storehouses and UNIQA.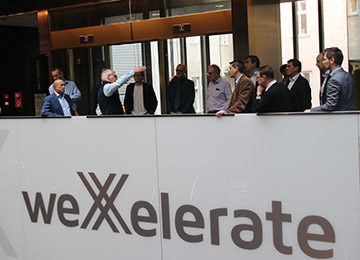 2017
Raiffeisen Banking Institutes of Lower Austria/Vienna and R-IT have decided to cooperate with selected start-ups in order to use the potential of creative lateral-thinking for development of future innovative banking services.
2017
The Viennese startup center "weXelerate", which started in March 2018, links – as an innovation center – large companies with startups from around the world to jointly develop services and enter new markets. R-IT provides required infrastructure in the shortest time possible for developing innovative services. Hence R-IT proves its flexibility to be an agile and reliable infrastructure partner like startups.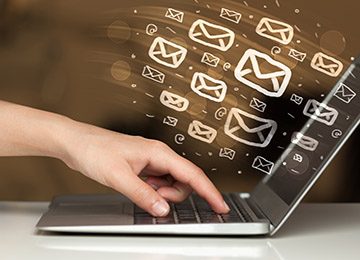 2017
Workplace 2020 is a project for the Austrian Raiffeisen sector with the objective to enable a modern and state-of-the-art working style. The Raiffeisen employees will be able to work time and location independently by deploying Windows 10 and new collaboration platform.
2017
The migration to Windows 10 was performed in 2017 for RBI. At the same time the project "New Way of Work" started in Raiffeisen Informatik as well. As a first step the foundation for a modern collaboration was created by deploying new hardware and software. All employees were equipped with new hardware predominantly laptops. A further milestone of this project was the migration to Windows 10. The new operation system offers higher performance, improved security and many new functionalities. Additionally, MS Office was upgraded to the newest version (Office 365 Pro Plus).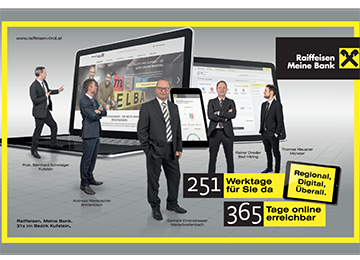 2018
In a three-year project the technical prerequisites were created for digital execution of Raiffeisen banking business processes. The program "Digital Regional Bank" was one of the most important projects in the past ten years.
2018
With the program "Digital Regional Bank" the technical foundation was laid to offer multichannel sales and service in order to provide an innovative service excellence. The new Raiffeisen multichannel strategy provides the possibility for offering online product sale in addition to existing customer service in the branches. The program "Digital Regional Bank" makes it possible for the first time ever to perform the process of creation of a banking account in a fully "digital" way. Security, transparency and data protection are fundamental preconditions for that matter and key elements of digitalization.
Data center operations for market customers
In this decade until 2015 the declared strategic goal was to achieve success in market customers segment in order to provide added value for the shareholders. Many Austrian premium and well-known companies were present in the list of clients. In addition to a large number of projects for Raiffeisen Banking Institutes, Raiffeisen International including its Network Banks, Valida and UNIQA, a complete redesign of the internet site of Municipal Housing in Vienna was implemented. The telecommunication company AT&T closed a Hosting contract with Raiffeisen Informatik. For AGRANA and OMV an Identity Management System was launched. R-IT developed the electronic truck toll system for Asfinag and took over its IT operations. Consulting services were provided for the insurance company AUVA, Spar Austria and Red Bull as well as for AVL Security. The cement plant Lafarge, the former telecommunication service provider Orange and ÷gussa relied on the SAP services provided by R-IT. The market customer segment was sold to S&T in 2016.